About the Book:
Book: This Daring Journey
Author: Misty M. Beller
Genre: Christian Historical Romance
Release Date: March 26, 2019
As a half-Indian raised among her Peigan tribe, Moriah Clark knows better than to trust white people. The tragedy that resulted in her birth is proof enough. But when her trusted grandfather marries her to a white man, she has no choice to but to obey and hope this new life isn't her downfall. Her white husband turns out to be a decent sort, but his unexpected death left her to birth a newborn baby among hostile mountain men. She wants nothing more than to retreat to the safe haven of her tribal upbringing. When a mysterious frontiersman arrives on her doorstep seeking her deceased husband, his offer to escort her and the babe to her people seems like the opportunity she's been praying to find. But can she trust him?
Samuel Grant has been sent to retrieve Henry Clark for his sister's wedding, but the sight that greets him at the little cabin in the woods is not what he expected. Not only has the man died, but Henry's wife is fighting off an aggressive gang of men at gunpoint—while trying to conceal a newborn. He can't leave the pair unattended, so helping her travel into the mountain country to reach her family seems like the only option. If he can win her trust, that is.
Such a grueling journey with a three-week-old baby will be risky, but the challenges that arise test them far more than either expected. When a devastating surprise increases the danger ten-fold, Moriah focuses all her efforts on keeping her newborn daughter alive. Maybe that's why she doesn't realize how much of her heart belongs to the mountain man—until it's too late.
This Daring Journey is book 6 in the Heart of the Mountains series, but the first that I have read. I very much enjoyed this book and had no issues following this story. It can definitely be read as a standalone.
Moriah Clark's husband has been dead for 6 months. He died without knowing his daughter. She has been left alone with a cabin that is constantly being set upon by squatters and she needs to protect it for herself and her newborn daughter Cherry. That is how Samuel Grant finds her when he arrives at the cabin looking for Henry Grant. Driving off the interlopers, he meets Moriah who explains to him that she wants to get back to her people. She is half Peigan and does not feel at home where she is. Samuel wants to escort them to ensure they are safe and she reluctantly agrees to allow him to take her back to her family's camping grounds. Thus begins a treacherous journey, with a three-week old infant, through the Canadian Mountains in the winter.
I really liked the characters in the story. Moriah is resourceful, formidable, and determined yet has self-doubts due to her half-Indian heritage. Samuel is loyal, kind, steadfast, and tender yet he himself has self-doubts from all his perceived failures. Matisse, the teenager they meet along the way has his own issues, having been abandoned at the age of two, this young half Peigan was rescued by a white trapper who raised and trained him to survive in the wilds. With his death, Matisse also wants to return to his people. He is extremely helpful to have around the camp and even knows a bit about healing. Baby Cherry is a bright spot in this tale. She is just a sweet little one, who Samuel starts calling Little Bit, yet manages to charm this big, strong man. The setting is amazing. The harshness of winter in the mountains adds to the struggle of the characters, with them needing to survive many obstacles. With faith, determination and intelligence they work together to deal with the realities of their journey. The story has a nicely paced plot, with spiritual growth and affirmation in both Moriah and Samuel. As their relationship changes, they both maintain respect for themselves, one another and God. A beautiful story of second chances and redemption. I do recommend this one. I received a copy of this book from Celebrate Lit Blog Tours upon my request. The rating, ideas and opinions shared are my own.
About the Author: Misty M. Beller writes romantic mountain stories, set on the 1800s frontier and woven with the truth of God's love.
She was raised on a farm in South Carolina, so her Southern roots run deep. Growing up, her family was close, and they continue to keep that priority today. Her husband and children now add another dimension to her life, keeping her both grounded and crazy.
God has placed a desire in Misty's heart to combine her love for Christian fiction and the simpler ranch life, writing historical novels that display God's abundant love through the twists and turns in the lives of her characters.
Giveaway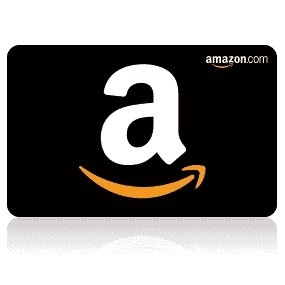 To celebrate her tour, Misty is giving away a grand prize of a $50 Amazon gift card!!
Be sure to comment on the blog stops for nine extra entries into the giveaway! Click the link below to enter. https://promosimple.com/ps/de81/this-daring-journey-celebration-tour-giveaway
Blog Stops
Among the Reads, April 4
Simple Harvest Reads, April 4 (Guest post from Mindy Houng)
The Power of Words, April 5
Jeanette's Thoughts, April 5
Ashley's Bookshelf, April 5
Real World Bible Study, April 6
Pause for Tales, April 6
Christian Author, J.E. Grace, April 7
Splashes of Joy, April 7
Blossoms and Blessings, April 8
D'S QUILTS & BOOKS, April 8
Mary Hake, April 8
Godly Book Reviews, April 9
Connie's History Classroom , April 9
Where Crisis & Christ Collide, April 10
Carla Loves To Read, April 10
A Reader's Brain, April 10
Library Lady's Kit Lit, April 11
Wishful Endings, April 11
janicesbookreviews, April 11
Through the Fire Blogs, April 12
Vicky Sluiter, April 12
The Becca Files, April 12
Carpe Diem, April 13
For Him and My Family, April 13
Bigreadersite, April 14
Daysong Reflections, April 14
Truth and Grace Homeschool Academy, April 14
Connect in Fiction, April 15
Texas Book-aholic, April 15
Stephanie's Life of Determination, April 15
Inspired by fiction, April 16
For the Love of Books, April 16
Inspiration Clothesline, April 16
Little Homeschool on the Prairie, April 17
Debbie's Dusty Deliberations, April 17
Inklings and notions, April 17