November 11, at 11:00 a.m we all stop, we think, we remember, we might pray and many tears will flow as we honour those who fought for freedom. May we never forget the sacrifices made for us and the future generations.
Continue reading

"REMEMBRANCE DAY / VETERAN'S DAY / ARMISTICE DAY"
Happy Thanksgiving, to all the Canadians who follow my blog and are celebrating today!
Continue reading

"Happy Canadian Thanksgiving 🦃"
I saw this poem on Facebook and it made me cry. I wanted to share it.
😪
Phillip came to me today,
and said it was time to go.
I looked at him and smiled,
as i whispered that "I know"
I then turned and looked behind me,
and seen I was asleep.
All my Family were around me,
and I could hear them weep.
I gently touched each shoulder,
with Phillip by my side.
Then I turned away and walked,
with My Angel guide.
Phillip held my hand,
as he lead the way,
to a world where King's and Queens,
are Monarch's every day.
I was given a crown to wear
or a Halo known by some.
The difference is up here,
they are worn by everyone.
I felt a sense of peace,
my reign had seen its end.
70 years I had served my Country,
as the peoples friend.
Thank you for the years,
for all your time and love.
Now I am one of two again,
in our Palace up above.
This poem I believe was written by a lady called Joanne Boyle
I just received this congratulatory notification. I was shocked to see that I have been blogging for 7 years! Time sure flies. I want to thank all of you who take the time to read my posts, like or comment. It makes my heart happy.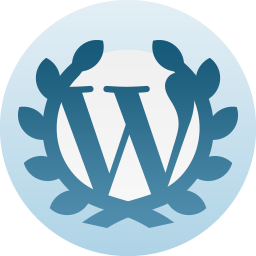 Happy Anniversary with WordPress.com!
You registered on WordPress.com 7 years ago.
I know a lot of people struggle with DNFing a book or audiobook. It is something I have done more often lately, but it is still tough, especially if it is an ARC. I found this post on  For the Love of Reading , through Scribd. Check it out and see if these are signs you could use to DNF a book. Thanks to G.G. Andrew for this post.
For me, #5. It violates your personal dealbreakers is the one that causes me to DNF a book most often.
What about you? Do you close a book due to any of these signs?
Here in Essex County in Southern Ontario, we are in the middle of peach season. I love peaches, but I bought a few too many and needed to use up some before they got too ripe. I love "crisps" so decided to make peach crisp. It was delicious and I will make it again.
Continue reading

"What I Baked Today: Peach Crisp 🍑"