Welcome to WWW Wednesday! This meme is hosted by Sam @ Taking on a World of Words.
The Three Ws are:
What are you currently reading?
Audio                                  Tablet                         Physical Book
What did you recently finish reading?
Since last Wednesday, I finished reading and/or listening to  10 novels. 6 were audiobooks, 4  were ebooks.  Click on the cover for my reviews, although Goodbye Cruller World and Death Over Easy do not have reviews published yet.
What do you think you'll read/listen to next?
I have a few books that I promised to read and review by the end of this month so I will be concentrating on them as well as the one book I have left to read from the library.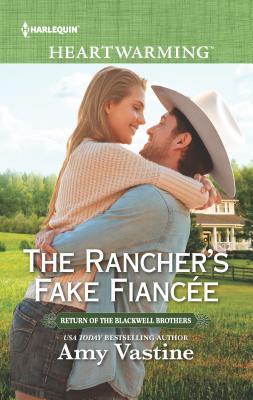 The Rancher's Fake Fiancée (Return of the Blackwell Brothers #4) 
by Amy Vastine
"I'm coming home…With my bride-to-be." Tyler Blackwell just announced that he and Hadley Sullivan are getting married. And they've never even dated! Now she and her boss are in Montana so Tyler can sell his family ranch. Hadley only agreed to continue the deception in exchange for a promotion. But moving up the corporate ladder pales beside her growing feelings for Tyler. Will his past and Blackwell family secrets sabotage what Hadley wants more than anything–a real wedding?
*********************************************************************
The Sixth Day (A Brit in the FBI #5)
by Catherine Coulter and J.T. Ellison
When several major political figures die mysteriously, officials declare the deaths are from natural causes. Then the German Vice-Chancellor dies on the steps of 10 Downing Street and a drone is spotted hovering over the scene. The truth becomes clear – these high-profile deaths are well-constructed assassinations, and the Covert Eyes team is tasked to investigate.
With the help of Dr Isabella Marin, a young expert in the enigmatic Voynich Manuscript and cryptophasia (twin language), Nicholas and Michaela home in on Roman Ardelean, a wealthy cybersecurity genius and a descendant of fifteenth century Romanian Vlad the Impaler – often romanticised as Dracula. Ardelean believes the Voynich Manuscript will unlock the secret to curing his severely ill twin brother's blood disorder and is willing to murder anyone who gets in his way, including Nicholas and Michaela.
Along with MI5, the Covert Eyes team must race against the clock to find Ardelean before he unleashes a devastating attack on London intended to destroy those he believes betrayed him.
********************************************************************
A Killer Keepsake (A Collectible Mystery #6)
by Ellery Adams and Parker Riggs 
In the world of antiques and collectibles, it helps to have a sharp eye for quality, a good ear for gossip, and a nose for murder.
When star reporter Molly Appleby exchanged vows with her new husband, she also made a promise to give up sleuthing. But given her knack for stumbling onto murders, and murderers, she's realizing she never should have made a promise she couldn't keep.
Molly's just finished an article on the Forget Me Not Doll Club for Collector's Weekly, but before the magazine even hits the newsstands, one of the club members is found murdered, and a stolen antique doll—purportedly haunted—is found in the victim's house. When police discover that few of the peculiar club members will mourn the deceased, and that most of them had more motives than alibis, they once again enlist Molly's help to solve this very odd case.
But piecing together a deadly puzzle is never easy, and when another member of the club is attacked, Molly begins to wonder if the eccentric group of doll lovers might have deeper and darker connections than she ever imagined. And as she begins to piece together the unusual background of the eerie doll and uncovers a history of troubled lives, she realizes there are more victims than the obvious ones in this case—and that some people will do anything to protect their darkest secrets.
Have you read any of the above books. Let me know what you thought about them. What are you going to read next? Time for me to catch up on reading all your wonderful blog posts, I have gotten a bit behind.