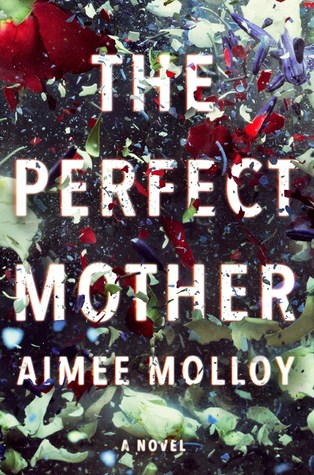 5 Stars
My Review: I wanted to read this book based on the wonderful reviews I read on several blogs and goodreads. I later found out is has already been picked up to be made into a movie. Well, I can say that I was not disappointed.
A group of new mothers who originally met online, decide to meet in person at the local park. They are friends during the pregnancy and continue on after their babies are born. There are about six women and one "token" male, a stay at home dad. When one of the women suggests they have a night out, a drink and some adult only company, they decide to go for it. Winnie, a single mother, accepts the recommendation of another mom in the group, and hires her nanny to watch her son, Midas. The evening progresses normally, until they get a frantic call from Alma, the nanny. Midas is missing. The rest of the story is made up of the police investigation or non-investigation if you believe the other mother's complaints. The media gets a hold of this story and it becomes a sensationalized situation. The women's pasts are put on trial as well as how new mothers could be out drinking and partying when their babies are home or with babysitters. They do not care if they ruin the lives and reputations of these women. There are some concerns about post-partum depression, child development and whether or not Winnie had her own child kidnapped or worse, killed.
The narration of the story is broken with each character having different chapters. Sometimes I was not sure who was narrating until partway through the chapter. "Today's Advice" began each chapter which was a piece of advice or information about the stages of emotional, social, or physical development. One of them was about taking advice with a grain of salt, which I thought was kind of funny. All the advice seemed helpful but it can also make a new mother crazy at times, wondering if their baby is developing at the right pace. Each of the characters wants to be " The Perfect Mother".
The story was gripping. It had me flipping through the pages quickly. There were twists that surprised me, some I had expected. Overall I this was a very satisfying domestic suspense novel with excellent characters and a great storyline. I recommend this to anyone who enjoys suspense novels.
Synopsis: An addictive psychological thriller about a group of women whose lives become unexpectedly connected when one of their newborns goes missing.
They call themselves the May Mothers—a collection of new moms who gave birth in the same month. Twice a week, with strollers in tow, they get together in Prospect Park, seeking refuge from the isolation of new motherhood; sharing the fears, joys, and anxieties of their new child-centered lives.
When the group's members agree to meet for drinks at a hip local bar, they have in mind a casual evening of fun, a brief break from their daily routine. But on this sultry Fourth of July night during the hottest summer in Brooklyn's history, something goes terrifyingly wrong: one of the babies is abducted from his crib. Winnie, a single mom, was reluctant to leave six-week-old Midas with a babysitter, but the May Mothers insisted that everything would be fine. Now Midas is missing, the police are asking disturbing questions, and Winnie's very private life has become fodder for a ravenous media.
Though none of the other members in the group are close to the reserved Winnie, three of them will go to increasingly risky lengths to help her find her son. And as the police bungle the investigation and the media begin to scrutinize the mothers in the days that follow, damaging secrets are exposed, marriages are tested, and friendships are formed and fractured.
Published May 1st 2018 by Harper
Hardcover, 336 pages
Kindle Edition, 336 pages
Paperback, 336 pages
Published May 1st 2018 by HarperAudio
eAudiobook, Audiobook