Top Ten Tuesday was created by The Broke and the Bookish and is now hosted by That Artsy Reader Girl. It was born of a love of lists, a love of books, and a desire to bring bookish friends together. Each week a new theme is suggested for bloggers to participate in. Create your own Top Ten list that fits that topic – putting your unique spin on it if you want. Everyone is welcome to join but please link back to The Artsy Reader Girl in your own Top Ten Tuesday post. 
I read a lot, I mean a lot, so don't often come across a new author often, at least that is what I thought. I did have a lot of debut authors, but didn't include them in this post. As I was getting up to around 20, I decided to only select ones who have a longer backlist or that I rated 5 stars. Then I decided to make sure I included authors from the various genres I read. This was a more difficult post than I thought when I began to put it together. So, are these the only new to me authors? Absolutely not! Are these my top ten? Not necessarily as I did not peruse my whole year's list. Are these new to me authors I would recommend? Most definitely!
Everything We Didn't Say by Nicole Baart (Wow, this was a great book that was realistic, relatable and emotional – Family Drama)
The Post Box at the North Pole by Jaimie Admans (Many people recommended Jaimie Admans to me. She has quite a backlist that I will be checking out after reading The Post Box at the North Pole – Romance)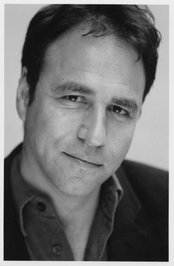 First 3 Book in Hawthorne and Horowitz series by Anthony Horowitz (So many people read and loved Anthony Horowitz. With these being a relatively new series and with only 3 books, I decided to give it a go. I loved it and recommend it. – Mystery, Humor)
Detective Morgan Brookes series by Helen Phifer (I jumped into this series at #3, and enjoyed it so much, that I went back and read the rest of them. The ones pictured above are #1 & #5 – Police Procedural)
Mistletoe Inn & Silver Bells by Jacquie Biggar (Jacquie has a large backlist that I want to get to. I enjoyed these two novellas while reading Christmas stories and look forward to reading more of her books – Romance)
Duke Actually by Jenny Holiday (This was a wonderful wintery story about a royal marrying a commoner, a perfect Hallmark movie that many people recommended to me – Holiday Romance)
Not Without My Sister, A Light in the Window, From the Dark We Rise by Marion Kummerow (I read all 3 of these heartbreaking, yet hopeful WWII stories 2021 – Historical Fiction)
A Life Without Water, The Restarting Point by Marci Bolden (I discovered Marci Bolden when a book from her backlist showed up on Netgalley. Although I have only read 2 so far, she is an author I will definitely read more of. Her books are dramatic, women's fiction that are emotional but also uplifting stories of friendship and hope – Women's Fiction)
Miss Underhay series by Helena Dixon aka Nell Dixon (This is another series that I jumped into late, beginning with #5. I really enjoyed it and now have 4 to catch up, while having read #6 and #7 already. – Historical Cozy Mysteries)
Gone For Good by Joanna Schaffhausen, #1 in the Detective Annalisa Vega Series. (I have wanted to read the Ellery Hathaway Series for awhile now and still will, but got in with #1 in this series. There have been so many wonderful reviews of her books and with the one I read, I agree. – Crime Thriller/Police Procedural/Mystery)
There you have it, ten new to me authors that I enjoyed this year. Have you read any of their books? Did you enjoy them as much as I did?