It is time to change the cover image for the Positivity Wave. The pool is open and we are enjoying backyard fun.
Hello and Happy Friday! I decided to join in The Positivity Wave. Originally started by Meggy @Chocolate'n'Waffles. It is a time to spread some positivity amongst all the doom and gloom on social media and in the news. Please feel free to join in with your own Happy Friday post.
As I stated above, the pool is open. I have been in almost every day since last Friday. Today my family came over (it was a PD Day for school) and we had a lot of fun. My granddaughter has been spoiled because she is here for school each day, so she gets to go in everyday after online/virtual school ends.
School is almost finished for the year. We have eleven more days, but I only have her for 7 because I don't do Mondays or Wednesdays. I can't believe how well she does with the actual computer access. I just have to keep her on task and make sure she does the work after the lesson. We have gone to the park a couple of times and she did a little dance for her talent show that was very well received.
My daughter was replacing the windows in her house, so Sherman would have gone crazy. He spent three days at my house and we had a lot of fun. He loves to swim!
I finally finished watching the Gilmore Girls. Seven seasons, 22 episodes a season and I didn't want it to end. I couldn't believe the last two episodes had me in tears. It was like saying good-bye to good friends. I will watch Gilmore Girls: A Year in the Life, but it is only four episodes.
I have started golfing again. Our golf courses just reopened with restrictions loosening and I am thrilled (that is why I no longer have my granddaughter on Mondays). I didn't do too badly for my first time out since last October.
I broke my toe last weekend, I seem to do it every year. It put a damper on my walking and exercising and I couldn't golf this past week, but I have been able to do some exercise in the pool. I have lost 11 pounds in the last month of healthy living, so feel pretty good about that. I am continuing to try and eat healthier, with no really sweet and fattening foods in the house. 
I did find a new recipe that is a hit with the kids. I had some left over pumpkin, so I made pumpkin oatmeal cookies with maple glaze. They were easy and yummy. Recipe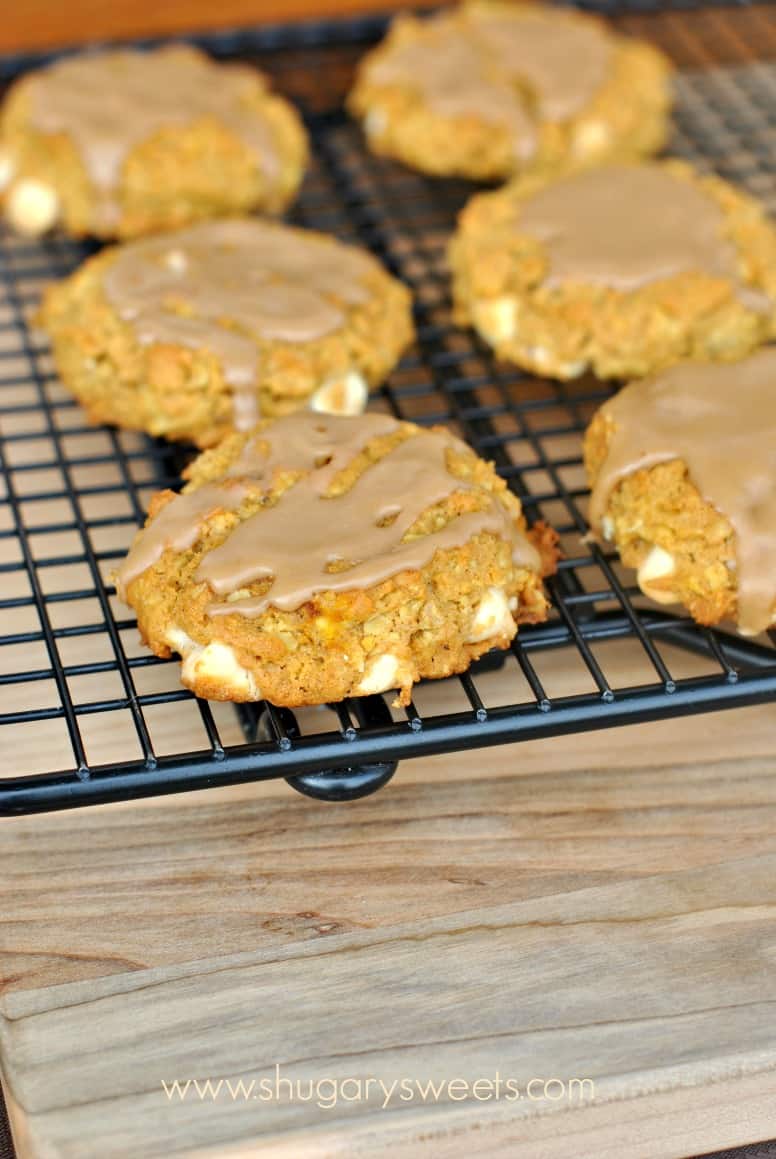 My Tuesday night ladies zoom group started a new study this called, Don't Give the Enemy a Seat at Your Table by Lou Giglio. It started off well and I enjoy meeting up with this group each week. Thank goodness for Zoom.
Once again, I read and listened to a lot of great books over the last two weeks. I did have a couple that were just okay for me (3 or 3.5 stars), but I also had several that I really enjoyed (4 or 5 stars). I thoroughly enjoy all the great reads I have had.
I have a couple of cartoons or saying that made me smile this week.
I continue to believe that recognizing the good things that happen each week, means I will not dwell on the not so good things. I am truly blessed with all the good things in my life.
So to finish up, I ask that you try to be grateful for one thing each day and I am sure it will lift your spirits. What are you Grateful for today?