Hide and Seek (Jess Tennant #3) by Jane Casey
Published August 25th 2015 by St. Martin's Griffin
4 Stars: ⭐⭐⭐⭐
Hide and Seek is the third book in the Jane Casey's Jess Tennant series, a YA mystery/crime series. Jess is a high school student who gets involved in troubles that happen in Port Sentinel. Jess lives with her mom in her Aunt Tilly's and Uncle Jack's home, since their daughter died. I did not read the previous books in this trilogy, but this mystery is a standalone, so besides some relationship development that I missed, I was okay. In this book one of Jess' classmates goes missing. She was supposed to meet Jess at the library to work on a project, but does not show up and is not seen after that time. Jess feels partially responsible, so begins to ask questions and snoop. Jess is dating Will, the son of the local Police Inspector, Dan Henderson. He is not happy with her snooping, but in the end, she helps him out.
As stated earlier, these are YA mysteries, but as an adult, I enjoyed this story. There are a lot of things that appeal to adults, especially the adult relationships that have a lot of issues. The story does deal with several teenage issues like ostracizing, cliques, interpersonal relationships, parental issues, parent divorce, partying, fitting in etc. Along with all the teenage angst, there is a mystery that does not involve murder. I do not want to say more about it, but it deals with a dicey situation, which was a bit predictable and I did figure it out. This was a fast moving story, that I read in one sitting. It was interesting, page turning and enjoyable. I will go back and read the two previous Jess Tennant stories.
---
About The Book: 'If I hadn't walked into the room at that moment, maybe everything would have worked out differently. Maybe everything would have been all right after all . . .'
Port Sentinel may be a beautiful seaside tourist trap, but in the short time Jess Tennant has lived there, it has seen its fair share of tragedy. Tragedy that somehow Jess keeps getting caught up in.
A schoolgirl from the town goes missing, leaving her diary behind and a lot of unanswered questions. Has she run away from her unhappy home or is there something much more sinister going on? And can Jess find her before it's too late?
---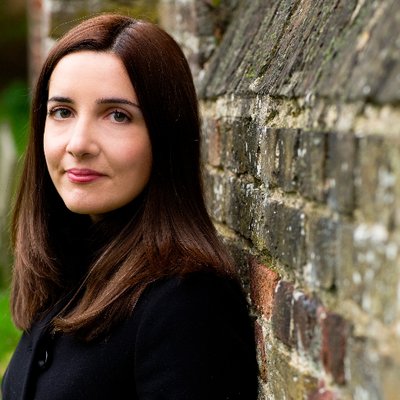 About the Author: Jane Casey is an Irish-born author of crime novels. She was born in Dublin in 1977 and grew up in Castleknock, 8 km (5 mi) west of the centre of Dublin. She studied Anglo-Irish Literature at Trinity College, Dublin. Married to a criminal barrister, she lives in London and works in publishing as a children's books editor.
Her first book, The Missing, was published by Ebury Press in February 2010. It was shortlisted for the Ireland AM Crime Fiction Award. She then began a series of novels featuring Detective Constable Maeve Kerrigan: The Burning, The Reckoning, The Last Girl, The Stranger You Know and The Kill (which was shortlisted for the Ireland AM Crime Fiction Award 2014). She has also begun a series of novels for young adults, featuring her character Jess Tennant: How to Fall, Bet Your Life and Hide and Seek.