After the Fire (Maeve Kerrigan #6) by Jane Casey
Published May 3rd 2016 by Minotaur Books
4 Stars: ⭐⭐⭐⭐
I really enjoyed this sixth book in the Maeve Kerrigan series, but wish I had read all of the previous books. I have been hit and miss with them and need to go back and read the ones I missed, not because I couldn't follow the story, but there were references to things that happened in the past and I would have liked more information. This story starts off with a bang and does not let up. A fire begins in a eleven floor council tower and there are several people either injured or dead. One of them is a rather controversial MP, Geoff Armstrong. He chose to jump to his death rather than wait for rescue, but why was he there. As it is determined quickly that he was killed before being dumped out of the window, Maeve and her team have a many pronged investigation. There are the two young women who were locked in their apartment and died, the MP, a young girl who succumbs to her burn injuries but her family are very suspicious, and a wife and mother on the run from an abusive husband. Any and all of these people could have been a target.
Maeve is a great detective, but has a lot happening in her life. She is still dealing with a serious breakup, seems to have a stalker and also has a medical issue that she is keeping quiet. Derwent, her immediate supervisor and partner, is stewing over being passed over for a promotion. He is such a confusing character. Somewhat of a misogynist, but very caring and assisting Maeve out of a few situations. He is also a very good copper. The rest of the team are all there, working hard together and we see that they are also friends. This is a complex situation. The team is broken up into small groups to investigate each of the families or people who seem to be involved. With promiscuity, sex trafficking, possibly drugs or other illegal activity and an abuser who has everyone convinced that his wife is making it all up, I had no idea who the target was and why this fire was started risking the lives of so many. Jane Casey wrote a story that pulled in the mystery, the excitement, the lives of the characters and kept me guessing. It was well-plotted and had very real characters and situations. I was still guessing right up to the end, when all was revealed and came to a satisfactory ending. If you enjoy a good police procedural with a great team, well plotted crimes and a bit of out there villains, then pick this one up. Better yet, start with book #1 The Burning.
---
About the Book: Arson, accident or murder?
After a fire rips through a North London tower block, two bodies are found locked in an 11th floor flat. But is the third victim that ensures the presence of detective Maeve Kerrigan and the murder squad. It appears that controversial MP Geoff Armstrong, trapped by the fire, chose to jump to his death rather than wait for rescue. But what was such a right wing politician doing in the deprived, culturally diverse Maudling Estate?
As Maeve and her senior colleague, Derwent, pick through the wreckage, they uncover the secret world of the 11th floor, where everyone seems to have something to hide…
---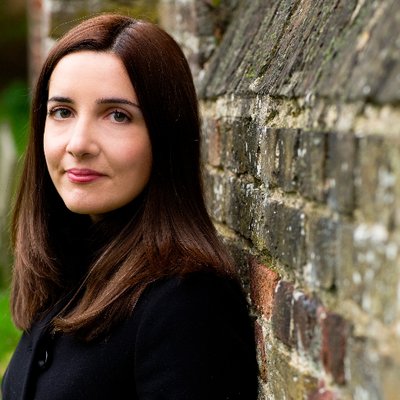 About the Author: Jane Casey is an Irish-born author of crime novels. She was born in Dublin in 1977 and grew up in Castleknock, 8 km (5 mi) west of the centre of Dublin. She studied English at Jesus College, Oxford. Married to a criminal barrister, she lives in London and works in publishing as a children's books editor.
Her first book, The Missing, was published by Ebury Press in February 2010. It was shortlisted for the Ireland AM Crime Fiction Award. She then began a series of novels featuring Detective Constable Maeve Kerrigan: The Burning, The Reckoning, The Last Girl, The Stranger You Know and The Kill (which was shortlisted for the Ireland AM Crime Fiction Award 2014). She has also begun a series of novels for young adults, featuring her character Jess Tennant: How to Fall, Bet Your Life and Hide and Seek.