A Bobby-Dazzler of a Pouch by Janet Halfmann, Abira Das (Illustrator)
Published May 21st 2020 by Pen-It! Publications
5 Stars: ⭐⭐⭐⭐⭐
We really enjoyed this book and I want to thank Janet Halfmann for the opportunity to read this book with my grandchildren and see what they thought about it.
About the Book: Will Joey, a little gray kangaroo, ever find his mum's pouch in a mob? Find out in this fun story of creativity and friendship—sprinkled with Australian words. 
5 Stars: ⭐⭐⭐⭐⭐
With relatives in Australia, the interest in Kangaroos was high. In this story, the young kangaroo, Joey, is learning to come quickly when Mum calls. His survival requires that he get back in his mother's pouch quickly for protection. It is not as easy as it sounds and it is a real problem. Because Kangaroos travel in large groups, mobs, it is not always easy to find the right pouch. This is presented in a humorous way with Joey trying to find the pouch on a male. After meeting up with several other animals, Joey has a pile of items such as a feather and quill. He ends up decorating his mother's pouch with these items so it is bright and colourful and will be easy for him to find in an emergency.
This story introduces readers to some of Australia's unique animals as well as some basic facts about their appearance, habitats and activities. The illustrations are wonderful. They are large, vibrant, and full of animation and fun. My grandchildren loved them and kept asking me not to turn the pages yet. There is even some Australian slang which we had fun with. I liked the creativity in the decorations but also the problem solving. This story had my granddaughter outside looking for feathers, twigs, leaves, string etc. so she could decorate a pouch. We used a paper bad and pretended it was a kangaroo pouch. The back pages include many kangaroo facts and Australian Vocabulary, which the older grandchild really enjoyed. He says he will go to Australia with his parents to see his cousins and be able to talk like an Australian. 😂 We definitely recommend this fun, entertaining and educational story. The author provided me with a copy of this book and I am pleased that she did. The rating and opinions shared are my own.
About the Author: Janet Halfmann is a multi-award-winning children's author who strives to make her books come alive for young readers and listeners. Many of her picture books are about animals and nature.

Before becoming a children's author, Janet was a daily newspaper reporter, children's magazine editor, and a creator of coloring and activity books for Golden Books. She is the mother of four and the grandmother of six. When Janet isn't writing, she enjoys gardening, exploring nature, visiting living-history museums, and spending time with her family. She grew up on a farm in Michigan and now lives in South Milwaukee, WI. Find out more about Janet and her books at:
http://www.janethalfmannauthor.com
https://www.facebook.com/janethalfmann
https://twitter.com/JanetHalfmann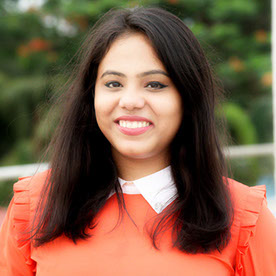 About the Illustrator – Abira Das: I was born in India in 1989. As a child I saw my father drawing and painting, and it became my biggest artistic influence. The other being my love of the Disney animation movies in my childhood. In 2011 I completed my Graduation in animation and multimedia from St Xavier's College Kolkata. In 2013 I began to freelance full-time. I soon realized that I enjoyed illustrating children's books and so have been focused in this direction since.
I have had the pleasure to illustrate children's books from USA, Canada,UK, Australia, Israel, Papua New Guinea, Switzerland and Ghana. With more than 100 published books on Amazon, I am loving my creative journey so far.
Throughout the year you will find me …Sipping tea.. Being a bookworm… Listening to music.. Compulsively doodling while having telephonic conversations.. Traveling around the world.. Expanding my collection of soft toys and action figures.. Binge watching anything I can.. and enhancing my world of Creativity.