Hello and Happy Friday! I decided to join in The Positivity Wave. Originally started by  Meggy @Chocolate'n'Waffles but I saw it posted by nickimags @ The Secret Library Book Blog  and Jonetta@BlueMoodCafe. It is a time to spread some positivity amongst all the doom and gloom on social media and in the news. Please feel free to join in with your own Happy Friday post and link to Meggy's post so that she knows and say 'hi'
The best thing that happened to me this week is that I got a new screen on my laptop so I can use it again. It is so hard to do blogposts on my phone or tablet. I like to use full hand typing. So today, I got it back. It cost a little more than I really wanted to pay, but it is worth it for me.
I reached over 1000 followers on my blog this week. I actually have a few more as I have about 30 followers through Bloglovin.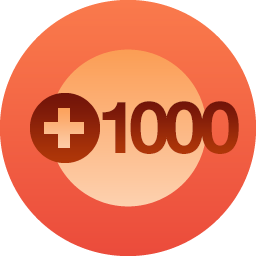 I have been making masks for family and friends, but had to stop as I had no more elastic, and trying to buy it is like trying to buy hand sanitizer of toilet paper during the first few weeks of the pandemic. This morning my sister brought over some elastic that she found in her sewing supplies, so I have enough to make another 8 to 10 masks. I also found another piece of cotton in my sewing supplies to make black masks, they have been a huge hit.
I came across a recipe for Apple Fritter Bread on facebook. I made it and it was amazing. I have now made 7 loaves and given them away to family and friends.
My rhubarb is up. Once again, I have been giving it away to my siblings, but I also picked a bunch and made the same loaf as above, but used rhubarb instead of apples, so yummy.
Weather was pretty good at the beginning of the week, so I was able to clean out the area at the back of my yard. My neighbour is rebuilding the fence that he and my husband built 15 years ago. I had to move all the firewood and crap that had accumulated at the back of the yard and with good weather, I got it all done.
My sister and brother-in-law have been visiting me a few times in the last couple of weeks. We sit outside (at least 6 feet apart) and talk. It has been nice having a bit of company.
My Magnolia tree was in full bloom this week and it smells heavenly. I loved standing on the porch and just taking a deep breath.
A friend dropped off dinner one night this week, she made me chicken stirfry. It was yummy.
I have been going out more, but mostly phoning in orders at various local businesses, then picking stuff up.
I have been listening to so many amazing books. I have about 6 reviews to post, now that I have my computer back, but hope to catch up in the next couple of days.
I wake up every morning and take a deep breath. I am healthy and in a position (retired with a pension) that I do not have to worry about finances right now. I know that I am truly blessed.
Happy Friday everyone!
What's made you happy this week?