Seven Fallen Feathers: Racism, Death, and Hard Truths in a Northern City by Tanya Talaga
Published September 30th 2017 by House of Anansi Press
3.5 Stars:
Being a Canadian, I wanted to read this book to learn about the many issues facing Indigenous People in our country. I really wanted to like this book. I had a difficult time reading and listening to it. It is non-fiction, it is disturbing, it is sad and it is a terrible thing that is still going on in Canada and Ontario, the province I live in. I hear the racist comments even in my Southern Ontario city. My biggest problem with this book was that the author tried to include too much. It wasn't just about the Seven Fallen Feathers, but touched on missing indigenous women, cases from out west, and others. It was also very dry and it was hard to connect with the victims. All governments, unfortunately, have not lived up to their agreements and commitments with indigenous people and a lot of that has caused much of the problems touched upon in this book. Having said that, racism is at the bottom of the cases of the Seven Fallen Feathers. I had not heard of all these cases, and I am glad I read this book to educate myself. I am not sure what I can do to help with this huge problem, but it sure has me thinking.
About the Book: In 1966, twelve-year-old Chanie Wenjack froze to death on the railway tracks after running away from residential school. An inquest was called and four recommendations were made to prevent another tragedy. None of those recommendations were applied.
More than a quarter of a century later, from 2000 to 2011, seven Indigenous high school students died in Thunder Bay, Ontario. The seven were hundreds of miles away from their families, forced to leave home and live in a foreign and unwelcoming city. Five were found dead in the rivers surrounding Lake Superior, below a sacred Indigenous site. Jordan Wabasse, a gentle boy and star hockey player, disappeared into the minus twenty degrees Celsius night. The body of celebrated artist Norval Morrisseau's grandson, Kyle, was pulled from a river, as was Curran Strang's. Robyn Harper died in her boarding-house hallway and Paul Panacheese inexplicably collapsed on his kitchen floor. Reggie Bushie's death finally prompted an inquest, seven years after the discovery of Jethro Anderson, the first boy whose body was found in the water.
Using a sweeping narrative focusing on the lives of the students, award-winning investigative journalist Tanya Talaga delves into the history of this small northern city that has come to manifest Canada's long struggle with human rights violations against Indigenous communities.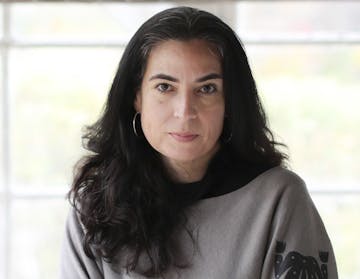 About the Author: Tanya Talaga is an Anishinaabe Canadian journalist and author. Talaga is of Polish and Indigenous descent. Her great-grandmother, Liz Gauthier, was a residential school survivor. Her great-grandfather, Russell Bowen, was an Ojibwe trapper and labourer. Her grandmother is a member of Fort William First Nation. Her mother was raised in Raith and Graham, Ontario. She lives in Toronto with her two teenage children.