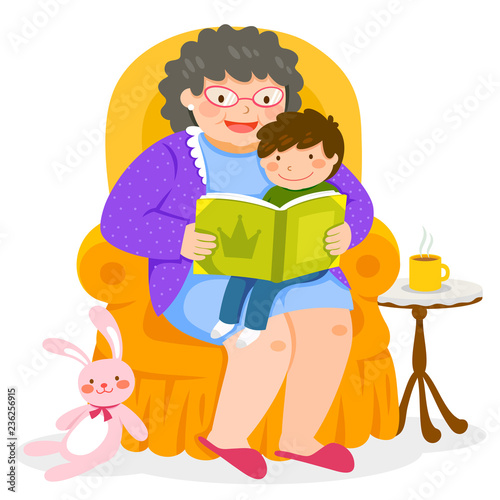 Over the summer, my grandchildren were over a lot (I have a pool). After swimming, we would read a few books. Some from the bookshelf, some ARCs. I have been remiss in getting my reviews written, so will be catching up this week. All the books on these posts were provided to me through Netgalley upon my request. The rating, ideas and opinions shared are my own. Where it fits, I will also include comments and reactions from my grandchildren, ages 3 and almost 6.
Livi & Grace by Jennifer Lynch 
Published June 11th 2019 by Greenleaf Book Group Press
5 Stars: 
Being one of four girls in my family, I can definitely identify with Livi and Grace. I was so different from my siblings that most people didn't even realize I was their sister. I love the message in this book. It is a cute story about appreciating the differences in people, especially siblings. Each difference makes a person special and unique and should be celebrated and nurtured. In this picture book, Livi and Grace are sisters who couldn't be more different. Livi is neat and tidy and loves tea parties. Grace is wild and playful and loves being active and busy. With all their differences, they are still best of friends and love one another. The illustrations in the book are wonderful, each one large, vivid and bright. Each page has a different text and background with a couple of them being a bit difficult to read. The rhyming story had a good cadence which made reading this one aloud quite easy and enjoyable. My grandchildren enjoyed this story and my grandson was very quick to point out that he and his sister are like Livi and Grace. I totally agree with him. Overall this is a great book with a wonderful message of appreciating what makes others special and unique, but also loving what is special about yourself as well.
---
Seraphina Does Everything by Melissa Gratias, Sue Cornelison (Illustrations)
Published April 9th 2019 by National Center for Youth Issues
5 Stars: 
This book highlights a problem that many children in this generation suffer from. Doing too much and not having time to relax and be a kid. This is as much a parental problem and a child problem. Seraphina is a young girl who is afraid of missing out on something. She joins so many clubs and takes so many lessons, that she has not time to enjoy with her friends or by herself. Not only that, but she is not being as successful as she wants to be at anything and her lessons are falling behind. She is feeling sad and needs to make some decisions. She realizes that she needs to pick a few things she really wants to do and then she will have time to spend with her friends. Seraphina narrates the story and her emotions come through in the text as well as the wonderful illustrations. This is an amazing story that should be in all family libraries as this is a story as much for parents as for children. My grandchildren enjoyed this story and my grandson immediately picked up that she had no time to do anything fun. He is not an overly scheduled child so did not really identify with the story, but enjoyed it nonetheless.
---
Trini's Big Leap by Beth Kephart
Published August 13th 2019 by Penny Candy Books
4 Stars:
This is another fun story that deals with childhood development, self-confidence and personal growth. Trini is very good at gross motor activities she has learned and practised at Bounce and Build, her after school club. She knows she is good at many things and is proud of herself. When she sees her friends building with blocks, she decides she would like to do that as well, all by herself, she can do that. What she finds out is that she is not good at building a castle with the blocks. When her teacher asks if she wants help, she says that she doesn't need it, but she finds out she does. Her friends offer to work with her and together they build a great castle. This leads into Trini helping her friends do things that she is good at. A very good message that we are not all good at the same things and it is okay to need help as well as the importance of working together and helping others. As I read this with my grandson, he felt that Trini was showing off. We talked about that and whether it is showing off if you are good at something and excited about doing it. He wasn't sure about that. He did like the story, thought her friends helped build a really good castle, and that it was good they helped each other do things. Some good lessons in this one. The illustrations are cute, quite colourful and whimsical. A good book for any home, library and primary classroom.
---
Lulu and Her New Best Friend by Joann Dickinson
Published February 20th 2019 by Dog Ear Publishing
3.5 Stars:
I read Lulu and Her New Best Friend by JoAnn M. Dickinson with my two grandchildren. They loved Buttercup. They have a large dog of their own and I think that might be one of the reasons. They were sad when they thought Buttercup was lost. My grandson said that he would be sad if Bassie got lost. He liked that Lulu took care of Buttercup and tried to find the owner instead of just keeping the dog. He liked that the older man who owned Buttercup said he couldn't take care of her anymore and gave her to Lulu. I liked the illustrations. They were well done, with large figures and nice colours. I had a couple of issues with this story. The rhyming patterns were not smooth and trying to read it aloud caused some stumbling. Also, I was a bit concerned that Lulu now has a dog yet her parents were not asked if she could keep Buttercup. There were some changes in POV in the story, but the children this is geared to would not notice that. Overall, this is a sweet story with a happy ending.
---
Ella May Does It Her Way by Mick Jackson
Published June 18th 2019 by words & pictures
3.5 Stars:
Ella May is a young girl who likes things her way, she also enjoys being different. One day she decides that she wants to do things backward. It is not always easy (going up the stairs) and it changes things (reading a book backwards) but she keeps at it. When she is successful at doing several things backwards, her mother decides she will try it as well. As more people see them walking backwards, they join in. After awhile, Ella May decides it is time to try something new and different.
This is a cute book about trying new things, being different and original and using your imagination to have fun. Ella May is a very independent young lady who does not give up when she wants to try something new. The illustrations were cute, colourful and just a bit quirky. They fit well with the story. I like the message of trying new things and not giving up too easily if they are hard. Allowing others to join in and do the same things is all right, which is another good thing to learn. I read this to my grandchildren and besides the fact that they thought it was funny doing things backward, they really did not interact with this story at all. Perhaps it is geared to children a bit older, such as primary school children. The publisher generously provided me with a copy of this book upon request. The rating, idea and opinions shared are my own.