Toxic Toffee (Amish Candy Shop Mystery #4) by Amanda Flower 
Published June 25th 2019 by Kensington
4.5 Stars:
Toxic Toffee by Amanda Flower is the fourth story in the cozy Amish Candy Shop Mystery series and I have enjoyed them all. This can be read as a standalone, but reading the previous books will give you some background to the characters, but it is not necessary to do so. Bailey King, had been working in New York as a chocolatier before returning to Harvest, Ohio after the death of her grandfather. She is helping her Amish grandmother run their family owned candy shop, Swissmen Sweets. Bailey is not Amish but she understands them and is accepted by them more than most Englischers.
In Toxic Toffee Bailey has just returned from New York where she had begun filming a cooking show. When she returns, she agrees to help out with the town's Easter celebrations. Her part is to create a 6 to 7 foot toffee rabbit for the town square. As sh is talking about this venture, Stephen Raber, an Amish farmer who raises and sells rabbits, collapses in the town square. Was it a heart attack or was it something more nefarious? When Bailey is asked by the man's son to help him find out who killed his father, she can't say no.
I always enjoy a visit to Harvest, Ohio. I love the characters in the series from protagonist Bailey to her grandmother, as well police detective and love interest Aiden, and everyone in between. The animal characters also play a good role. Who wouldn't want to live in a town where there are pet pigs, bunnies, goats and more. The characters are all real and I would love to meet them and sample some Swissmen Sweets. The mystery is well-plotted and woven nicely throughout the story. There are clues and red herrings sprinkled throughout the story for the reader to find. I did figure out who the murderer was prior to the final reveal, but the reveal itself was a surprise and well written. This is another wonderful addition to this series. The publisher generously provided me with a copy of this book upon request. The rating, ideas and opinions shared are my own.
---
About the Book: A sweet tooth for murder . . . 
Bailey King's in New York wrapping up a six-week shoot on her first cable TV show, Bailey's Amish Sweets, when she gets a call from her Ohio town's resident busybody. With Easter around the corner, Bailey's been recruited to create a giant toffee bunny for the weeklong springtime festival that will also feature live white rabbits. But back home in Harvest, death becomes the main attraction when Stephen Raber keels over from an apparent heart attack—with Bailey and Raber's pet bunny as witnesses.
Except it wasn't Raber's heart that suddenly gave out—a lethal dose of lily of the valley was mixed into a tasty piece of toffee. Who'd want to poison a jovial rabbit farmer who reminded Bailey of an Amish Santa Claus? To solve the murder, she and her sheriff deputy boyfriend Aiden must uncover a twenty-year-old secret. She'll need to pull a rabbit out of a hat to keep a healthy distance from toxic people, including one venomous killer . . .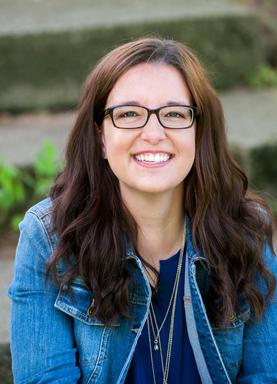 About the Author: Amanda Flower, a USA Today bestselling and Agatha Award-winning author of over twenty-five cozy mystery novels, started her writing career in elementary school when she read a story she wrote to her sixth grade class and had the class in stitches with her description of being stuck on the top of a Ferris wheel. She knew at that moment she'd found her calling of making people laugh with her words. In addition to being an author, Amanda is a former librarian with fifteen years experience in Northeast Ohio .
Visit Amanda Online: Facebook  | Twitter | Goodreads | Pinterest | Instagram | YouTube