Cut and Run by Mary Burton, Brittany Pressley (Narrator)
Published October 9th 2018 by Montlake Romance, Brilliance Audio
Mary Burton is an author that I enjoy, knowing that her romantic suspense will draw me in with a great story and great characters. This one does not disappoint. When Texas Ranger, Mitchell Hayden finds the body of one of his informants, he knows the man has been tortured. Faith McIntyre is the active medical examiner on the case and after her examination she tries to make contact with the victim's daughter, Macy Crow. Macy, an FBI agent, heads to Texas from Quantico. What she finds at her father's home has her running her own investigation. When Macy starts asking questions, she ends up on the radar of a hitman, who runs her down and leaves her for dead. When Hayden shows up at the scene of the accident, he finds the injured woman who looks exactly like Faith, the woman he has an odd relationship with. What is going on? Who has tried to kill Faith's lookalike? Is Faith in danger?
Cut and Run is a romantic suspense story as well as a thriller, with action that starts right from the first page and does not let up. The story is told from a few different POVs with Hunter and Faith being the main ones, but a host of secondary characters as well. Faith is the medical examiner who worked on the first body. She was smart and dedicated to her job, finding answers for the victims and their families. She was someone who helps others, demonstrated by her work with the homeless young women, often putting herself in danger. Macy is very similar to Faith, but due to the accident, has a small role in this story. I hope she may have stories of her own in future books. Texas Ranger Hayden was good at his job and worked really well with Faith. He has some baggage from his past, and it was nice to see him try to move on from his tragedy. The story is well-paced with secrets from the past mixing in with the action in the present. There are some clues and crimes that tie this story together with some very despicable characters perpetrating some evil deeds.
I listened to this book in one day as I eagerly used every spare moment to find out what was going to happen. The final twist came as a surprise, but it was fitting and well written. Brittany Pressley did a great job with the story. This book had a rather large cast of characters and I thought she handled them very well, giving them a voice. She was able to add emotion at times, as well as excitement and suspense to other scenes. I will watch for more books narrated by Ms. Pressley. I recommend this book to those who enjoy thrillers and romantic suspense.
---
About the Book: Twin sisters separated by the past are reunited by unspeakable crimes in New York Times bestselling author Mary Burton's throat-clutching novel of suspense…
Trauma victims are not new to medical examiner Faith McIntyre, but this one is different. The unconscious woman clinging to life after a hit and run is FBI agent Macy Crow. What the woman from Quantico was doing in a dark alley after midnight is just one mystery. The other is more unsettling: Macy is Faith's mirror image—the twin sister she never knew she had.
Faith knew that she was adopted, but now she's finding that her childhood concealed other secrets. Following the trail of clues Macy left behind, Faith and Texas Ranger Mitchell Hayden make a shocking discovery on an isolated country ranch—a burial ground for three women who disappeared thirty years before. They weren't the only victims in a killer's twisted plot. And they won't be the last.
As the missing pieces of Faith's and Macy's dark lives snap into place, Faith is becoming more terrified by what she sees—and by what she must do to save her sister and herself from the past.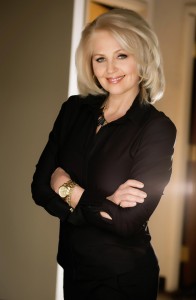 About the Author: Mary Burton, whose latest novel is Hide and Seek, loves writing suspense, getting to know her characters, keeping up with law enforcement and forensic procedure, morning walks, baking, and tiny dachshunds. She also enjoys hunting down serial killers, which she does in her New York Times and USA Today bestselling novels.
Mary is routinely featured among the top ten writers in Amazon's Author Rankings for romantic suspense. Upon publication, her novels, including 2018's Cut and Run and Her Last Word, consistently rank high on the Kindle eBooks Store Bestseller List. Additionally, Cut and Run has been nominated for the Romance Writers of America's prestigious RITA Award for Romantic Suspense. The award will be announced at the RITA Award Ceremony July 26th in New York City during the organization's annual conference.
Research is a favorite part of Mary's day. She never tires of delving into police work, evidence collection and analysis. She's known for taking a hands-on approach, whether it means interviews with professionals in the field, forensic seminars or lessons at the firing range.
A Richmond native, Mary has lived there for most of her life. Her first book was published in 2000. Today she's the author of thirty-two published novels and five novellas as Mary Burton and five works of contemporary fiction written as Mary Ellen Taylor, including 2018's Winter Cottage. She is co-editor with novelist Mary Miley of Deadly Southern Charm, A Lethal Ladies Mystery Anthology. When not on the road for research or visits with readers at bookstores, book festivals and conferences, Mary remains very much a homebody. She and her husband spend time alternately enjoying their empty nest and spoiling their four-legged babies Buddy, Bella and Tiki.
About the Narrator: BRITTANY PRESSLEY is an AudioFile magazine Earphones Award–winning narrator. She has recorded over 100 titles and has received several nominations for American Library Association's annual list of Amazing Audiobooks for Young Adults. She is also an accomplished singer-songwriter and voice actress. Her voice can be heard on national and international TV and radio commercials, as well as in several animated series and video games. She is a proud graduate of Columbia University.