3.5 Stars
Published February 27th 2018 by Kensington Publishing Corporation
Hummus and Homicide by Tina Kashian is the first book in the new cozy series, Kebab Kitchen Mystery. This series introduces Lucy Berberian who has returned home to Ocean Crest, New Jersey after a major disappointment. She has recently been passed over as a partner in the law firm she works in after being stabbed in the back by a co-worker. She has returned home to regroup and figure out what direction she wants her career to go next. Lucy's family runs a Mediterranean Restaurant called the Kebab Kitchen. When she comes home, Lucy finds that the family business is up for sale, and her parents need her to help out while they look for a buyer. Shortly after her return, the new health inspector, Heather Banks, visits and gives them a bad report with several trumped up violations, however, this does not stop her from eating before she leaves. When Lucy takes the trash out later that night, she stumbles over her dead body and when it is determined that she was poisoned, the restaurant is the suspected source, therefore Lucy's family is under the magnifying glass. As any good daughter would, Lucy decides to find the real killer.
I enjoyed meeting Lucy and her hometown friends. Lucy and her family felt like very real people, and I enjoyed following along in Lucy's footsteps as she searched for a killer. Katie is a wonderful best friend who is willing to help Lucy in any way, even though she is married to a local policeman. Enter Michael, the son of the local mobster, who makes quite the impression on Lucy. There's a touch of romance mixed into the mystery, but the main focus of the story is on the mystery. We learn that Heather was not very well liked by a number of people and had a few vices that left her open to unsavory characters. It was hard for me to narrow it down to one culprit, until shortly before the reveal. I thought I had it all figured out, and once again, the twists showed me that I was wrong once again. I enjoy a story that keeps me guessing. Overall this was a very good story, but somewhat bland. There was not a lot going on, just a lot of questioning. I am sure that with this being the first book, there is a lot of character development as well as community building, but with this out of the way, I expect big things for the next book. If you love hummus, this book will have you drooling as they talk about the hummus bar and various flavours and recipes. Be sure to check out the recipes in the back of the book. The publisher generously provided me with a copy of this book upon request. The rating, ideas and opinions shared are my own.
About the Book: When Lucy Berberian quits her Philadelphia law firm and heads home to Ocean Crest, she knows what she's getting–the scent of funnel cake, the sight of the wooden roller coaster, and the tastes of her family's Mediterranean restaurant. But murder wasn't on the menu . . .

Things are slow in the off-season in this Jersey Shore town, but Lucy doesn't mind. She doesn't even mind waitressing at the Kebab Kitchen. Her parents have put in a new hummus bar, with every flavor from lemon to roasted red pepper. It's fun to see their calico cat again, and to catch up with her old BFF, who's married to a cop now.
She could do without Heather Banks, though. The Gucci-toting ex-cheerleader is still as nasty as she was back in high school . . . and unfortunately, she's just taken over as the local health inspector. Just minutes after eating at the Kebab Kitchen–where she's tallied up a whole list of bogus violations–she falls down dead in the street. Word on the grapevine is it's homicide, and Lucy's the number one suspect . . .
Recipes included!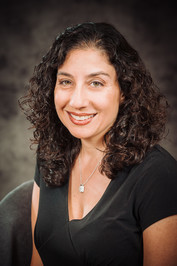 About the Author: Tina Kashian spent her childhood summers at the New Jersey shore, building sandcastles, boogie boarding, and riding the boardwalk Ferris wheel. She also grew up in the restaurant business where her Armenian parents owned a restaurant for thirty years. She worked almost every job—rolling silverware and wiping down tables as a tween, to hosting and waitressing as a teenager.
After college, Tina worked as a NJ Deputy Attorney General, a patent attorney, and a mechanical engineer. Her love of reading fiction for pleasure helped her get through years of academia. Her law cases inspired an inquiring mind of crime, and since then, Tina has been hooked on mysteries. Tina still lives in New Jersey with her supportive husband and two young daughters. Please visit www.tinakashian.com and join her Newsletter to enter free contests to win books, get delicious recipes, and to learn when her books will be released.
Tina is also an Amazon best-selling historical romance author and writes under the pseudonym Tina Gabrielle. Visit tinagabrielle.com to learn about her romances.