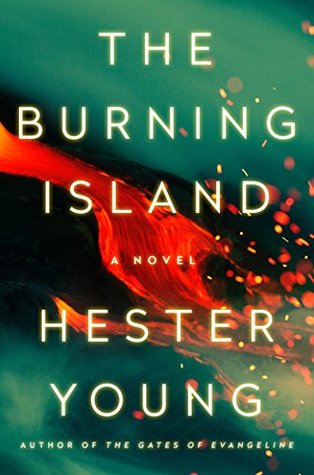 4 Stars
Expected publication: January 22nd 2019 by G.P. Putnam's Sons
When I requested this book, I had no idea it was the third in a series or trilogy. Having said that, it worked fine as a stand alone. I had no problem following or enjoying this mystery/suspenseful story. Charlotte "Charlie" Cates is a journalist with two daughters and engaged to Noah. She has a gift where she dreams about children who are in trouble. Some are already dead and she is able to locate their bodies, but sometimes they are alive and she is able to save them. When she finds a young boy missing in the canyon, the media gets wind of her abilities and has a field day with her. To get out of the limelight, she and her best friend Rae, plan their annual girl's getaway in Hawaii. The two women go to the big Island of Hawaii where Charlie will be able to have a working vacation. The magazine she writes for has asked her to interview the prominent volcanologist, Victor Nakagawa, who is also an accomplished triathlete. While on the island, Charlie learns that Mr. Nakagawa's daughter, Lise went missing six weeks earlier and that was why her agent pitched this interview to her magazine. Almost instantly Charlie is drawn to the case and she and her friend, Rae, decide to take matters into their own hands and attempt to learn the fate of the missing teen.
Having travelled to Hawaii for my retirement trip, it was fun to read about some of the places I had seen and visited. As the women experience Hawaii's natural beauty, it soon becomes apparent that such a beautiful place hides ugly secrets. This book has some twists and turns which move the story along at a nice pace. I read quickly as I wanted to find out what happened to Lise. There was a nice mix of characters in the story, some of which gave me the creeps, but were harmless. Hester Young dished out clues bit by bit with some red herrings that had me thinking one thing, then completely changing my mind. There were also a couple of side stories that also added to the story as a whole. Everything made sense, and was completely believable, even the visions and dreams. This was an enjoyable mystery with no graphic violence, although the feeling of dread throughout some of the night scenes in the forest and Volcano Park gave the book an atmospheric feel. I will probably go back and read the first two books in this series to read about other children that Charlie saved. The publisher generously provided me with a copy of this book to read through the First To Read Program. The rating, ideas and opinions shared are my own.
About the Book (From Goodreads): When her work on a high-profile missing child case exposes her fragile secret to the world, Charlie Cates is forced to flee the spotlight.
On Hawai'i's Big Island, Charlie can escape the past whilst gazing out at breath-taking sunsets and sparkling sea.
But in spite of its beauty the island is harbouring a dark secret of its own, and people who will do anything to protect it.
The more enchanted Charlie becomes by the island's mysteries, the bigger the theat she poses to its tranquillity. And the closer Charlie gets to uncovering the truth, the less likely it seems that she will ever leave the island alive…
About the Author: Hester began writing in the first grade. Her early works were diverse in their subject matter, covering such topics as elephant death, selective mutism, and killer bells. She attended Tufts University, majoring in English and minoring in Latin American studies. Hester spent a year abroad studying at University College London, where she fell in love with geeky courses in phonology and English syntax and grammar, despite her British phonology professor forever mocking her for pronouncing the "r" in her own name.
Eager to escape the harsh winters of her native New England, she moved to Tucson after college. By day, she worked as a preschool teacher in a bilingual Headstart classroom; by night, she served as a relay operator for the deaf. She eventually left the Arizona desert to attend the University of Hawai'i at Mānoa. Although her two years on the island of Oahu did produce a Masters degree in English, she remembers them mainly as time spent scuba-diving, singing karaoke with her Japanese roommate, and failing, in spectacular fashion, to surf.
Following graduation, Hester returned to the east coast and began a five-year stint in southern New Hampshire as a high school English teacher. From her adventures teaching teenagers the art of fiction writing, she learned more than in all her previous years of higher ed. She currently resides in New Jersey with her husband and two young children, writing full-time whenever her children are not home sick or snow-bound or on school vacation or a holiday, i.e. not nearly enough. Hester spends November to February of each year wondering why she ever left Hawai'i.