I was tagged by Brittany @Perfectly Tolerable.  Margaret @ Weird Zeal, is the creator of this tag! Of all the tags I am doing in my 12 days of tags, this is the one I am the most excited about! I think its a super fun, creative, and unique idea for a tag!
Rules:
Choose a book from your shelf by using a random number generator ( I am going to choose three)
The goal is the describe the book using five emojis, so get creative!
Remember to tag people to pass it along.
And link back to my original post so I can see!
I am going to use my goodreads shelf which is currently sorted by "Date Added"
I will also be getting my emojis from EmojiCopy This is the website I use for copying and pasting emojis into comments!!
There are spoilers in the book descriptions!
#987
🤣👭👙😲😝
This book was funny, written by a mother and daughter team. Some parts were a bit risque and some were a bit shocking but all required the reader to be their own lifeguard.
#240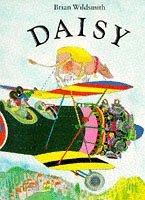 🐮 👩‍👧‍👦🛩🎨😁
This was a humorous book about a cow who flies to Hollywood and becomes a star. I read this to my grandchildren and they loved the illustrations and thought it was pretty funny.
#90 
🎭⏳👭🏝😢
This was a historical drama that took place on an island (although not one with palm trees). This is the story of sisters and how their life on the island evolved. Parts were very sad.
This tag was a lot of fun, but I had to think about my responses.
I Tag: Everyone and Anyone who has not done this tag. Have fun with it.