4 Stars
Published January 23rd 2018 by Lyrical Underground
Lena Gregory has written an engaging mystery with likable characters. A Scone Cold Killer is the debut book in the All-Day Breakfast Cafe series, and it doesn't disappoint. New York native Gia Morelli is starting over in Florida after a nasty divorce from a scoundrel. He not only cheated on her, but he cheated many people who want to get even. As Gia is starting a new business, her ex shows up dead in the dumpster behind her new diner. She is immediately suspected by many of the locals and her business is about to go bust. Not only that, but she is being threatened for some reason and she does not know what is going on.
I enjoyed this story and read it in one sitting. I loved the characters in Boggy Creek, especially her best friend Savannah and local fisherman Earl. Gia is a great character. She is so real (has reasonable fears of things like spiders), is kind to the homeless man Harley, is spunky and smart as well as being a great cook. The ending was well done and although I was suspicious of someone all along, the reveal confirmed those suspicions and explained the motive. With the case officially solved and Gia deciding she will stay in Boggy Creek with her dog, Thor, and possible male relationship with Hunter, police detective and Savannah's cousin, I am looking forward to seeing where the story goes. A nice debut in a new series that I recommend to those who enjoy a culinary cozy. The publisher generously provided me with a copy of this book upon my request. The rating, ideas and opinions shared are my own.
About the Book (From Goodreads): For Florida diner owner Gia Morelli, there's no such thing as too much breakfast—unless it kills you . . .
When Gia Morelli's marriage falls apart, she knows it's time to get out of New York. Her husband was a scam artist who swindled half the millionaires in town, and she doesn't want to be there when they decide to take revenge. On the spur of the moment, she follows her best friend to a small town in Central Florida, where she braves snakes, bears, and giant spiders to open a cheery little diner called the All-Day Breakfast Café. Owning a restaurant has been her lifelong dream, but it turns into a nightmare the morning she opens her dumpster and finds her ex-husband crammed inside. As the suspect du jour, Gia will have to scramble fast to prove her innocence before a killer orders another cup of murder . . .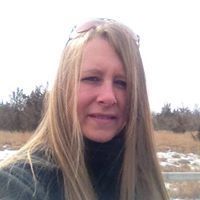 About the Author: Lena lives in a small town on the south shore of eastern Long Island with her husband and three children.
When she was growing up, she spent many lazy afternoons on the beach, in the yard, anywhere she could find to curl up with a good book. She loves reading as much now as she did then, but she now enjoys the added pleasure of creating her own stories.