This is where I talk about what has been happening in my life the last week. I have had so much happen, it has been wonderful.
On Sunday, November 25th, my third Grandchild arrived. I am so thankful for this wonderful blessing.
I also took my 94 year old Aunt, to see Miracle on 34th Street in her sometown (about 2 hours away) with my sister. For amateur theatre, it was excellent. She didn't understand the whole selfie thing. 😄
On Friday Night, I went with 3 other friends and relatives to see Elf at our local theatre. It was also very well done, I really enjoyed it. I am so cultured now. 😉
As far as reading goes, I have been finishing a lot of books but am a bit behind on my reviews. I have about 4 novels to review and about 8 kids books. I hope to get caught up on that today.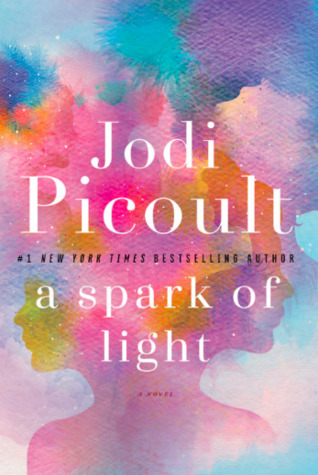 I am also participating in several blog tours, which is new to me. I think I might have gotten a bit too eager, as I have 13 books to finish for upcoming tours between now and the end of the year. I think I need to be a bit more selective in the future.
I have begun my Christmas baking. I always give Christmas tins full of homemade goodies to friends and relatives for Christmas. Because I would not be visiting my aunt again before then, I had to get a tin put together for my visit yesterday. This does not include the 30 bananas I mashed and put in the freezer, he 40+ cups of pumpkin that I cooked, pureed and froze as well as the zucchini that I grated and froze for loaves that I bake with the youth at my church to donate to the downtown mission.
Today, my daughter Jessica, is having outpatient surgery for lady things. Please pray that all goes well.
Finally, each week, I am going to try to highlight four of the blogs I follow, to share some great bloggers with you.
Jennifer at Jennifer – Tar Heel Reader, and her Book Besties are always recommending something wonderful. Recently it was City of Secrets by Victoria Thompson. Check out her review. My library had this one.
Linda at Education Pathways reviewed Night of Miracles by Elizabeth Berg. I moved it way up my TBR after reading this one. She writes great reviews and always hightlights some memorable lines. Check this review out.
Lynne over at Fictionophile writes the best reviews. They are so thought provoking and I just love the graphics she includes. One of the features she does is the best. Check out her Cover Love Series. Some are images, this past week it was the word Hidden. They are fun, interesting and always add books to my TBR.
Do you love to cook, especially if they are easy to follow recipes? If so, then check out In Diane's Kitchen. This past week she posted a recipe for Baked French Toast that I am going to try with my grandchildren next week. I have pinned a lot of her recipes over the last year. Take a look.
Have a wonderful week everyone, enjoy the weather (not so good here), reading, cooking, spending time with family and for those of you who are not yet retired (lucky me), work.