Welcome to WWW Wednesday! This meme is hosted by Sam @ Taking on a World of Words.  I have not posted for the last couple of weeks. I am changing up my post a bit and will only report on the past three I have read instead of everything I read in the past week.
The Three Ws are:
What are you currently reading?
Audio                                  Tablet                         Physical Book
I started Feared last week, then put it aside to read Romance and Chick-Lit. Will be back to it tonight.
What did you recently finish reading?
Since last Wednesday, I finished reading and/or listening to  8 novels and 1 children's books. 5 were audiobooks, 1 physical book, 3 were ebooks. I have not written all my reviews though. If you click on the cover, it will take you to my review. The most recent were: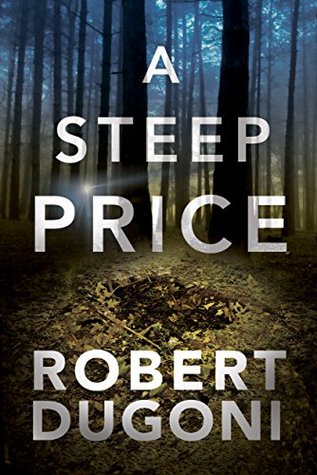 A Steep Price (Tracy Crosswhite #6)
5 Stars
I listened to this book and the few before it using the Kindle Unlimited read and listen feature. I am now caught up on this series. I really enjoy reading about Detective Tracy Crosswhite and the "A Team" as well as her husband Dan. These are great police procedurals/mysteries with a lot of suspense. A Great Series.
The Lightkeeper's Daughters
5 Stars
This book was recommended to me by the Traveling sisters and friends. I loved the setting and the format of the story. This was a soft mystery, drama, family, cross-generational story that was a lot more than I had expected. I got this one from the library and definitely recommend it.
A Southern Season – Four Stories From a Front Porch Swing
by Eva Marie Everson, Claire Fullerton, Linda W. Yezak, and Ane Mulligan
3.5 stars
I read this book for a blog tour that I am in and the post will be published tomorrow. It was an enjoyable read, but because they were four novellas, there was not enough depth to give it a higher rating.
What do you think you'll read/listen to next?
As it is now November, I am going to try to read as many Christmas stories as I can. I will take breaks with others such as mystery and thriller along with some cozies, but my concentration will be on Christmas. Of course, I will always fit in Children's books when I have my grandchildren over.
Slay Bells Ring (Caprice De Luca Home Staging Mystery #7)
It's beginning to look a lot like Christmas, especially now that Caprice De Luca has wrapped up her holiday-themed staging gig at a stunning historic home in downtown Kismit, Pennsylvania. Behind all the red ribbon and glowing string lights, homeowners Chris and Sara Merriweather have it all. But Chris, a Vietnam vet who plays Santa every year at the community park, has been displaying strange behavior after a recent trip to Washington, D.C.
The joy of the season vanishes entirely when Chris is found murdered on Santa Lane, leaving behind his loyal malamute and lots of unfinished business. As Caprice uncovers hidden secrets in Santa's workshop, the pressure is on to catch the candy cane-wielding culprit–before she's next on a killer's deadly wish list . . .
********************************************************************************
Christmas in Eternity Springs (Eternity Springs #12)
by Emily March
After a devastating betrayal, Claire Branham packs up the pieces of her life, along with a twenty-million-dollar secret, and moves to Eternity Springs. She opens a specialty shop—Forever Christmas—and, with the help of a surprise romance with the town's sexy new handyman, Claire's heart begins to heal. Until her past comes knocking…
Jax Lancaster never questioned the need to abandon his career as a Navy submariner in order to care for his young son in the wake of his ex-wife's death. Desperate to help with this loss, Jax straps on a tool belt to give Nicholas the one thing he wants: A life in Eternity Springs. What Jax never expected to find a second chance at love with a fascinating woman for whom Christmas has become a business. But when the truth about Claire threatens their newfound happiness, can Jax prove to her that in Eternity Springs, the spirit of Christmas is real. . .and will last a lifetime?
**************************************************************************
Christmas at Mistletoe Cove (Hope Island #3)
by Holly Martin 
Growing up on Hope Island, Eden Lancaster always believed that if you wished hard enough for something, dreams really could come true. But Eden's greatest wish is also her biggest secret: she has been completely in love with her childhood friend, the charming and attractive Dougie Harrison, for as long as she can remember. And he has no idea.
When Dougie leaves his successful life in New York to return home to Hope Island for good, Eden can't escape her feelings. Her heart is full of hope that her romantic dreams are finally, at long last, going to come true…
This Christmas could change everything. But can a lifelong friendship really turn into the perfect romance? And will Eden get the happily ever after she's always wished for?
Have you read any of the above books. Let me know what you thought about them. What are you going to read next?