4 Stars
Expected publication: September 25th 2018 by Orange Grove Press
Each book I have read in this series gets better. Marla Vail, her detective husband Dalton and step-daughter Brianna are all involved in solving this mystery, which has so many suspects that it takes them all to solve this whodunnit. This book takes us away from the salon and spa to a local fall festival, where Marla enters a bake-off hoping to win the cash prize to add a lunch cafe to her salon. The competition is stiff, with bloggers and amateur cooks all vying for the prize. Marla never expected that it would be tough enough to result in murder.
I like the relationships between the characters. The Vail family relationships are developing with Marla's step-daughter growing up and becoming an independent teenager. She is more involved in the mystery than in other books and it gives us an insight into her personality and the relationship that is continuing to develop between her and Marla. Detective Vail, Dalton, really relies on his wife's instinct and intellect to assist him in his investigations, especially since he knows he can not keep her from snooping and trying to find answers. Will Marla's nosiness and questioning make her a target? Marla and Dalton are also trying to have a baby, which adds another dimension to their relationship.
The biggest problem in this investigation is discovering the motive, If they can figure that out, it will help them figure out who wanted the victims dead. There is a lot happening in this story that muddies the waters and makes it difficult to figure out who the murderer is. The plot moved quickly and I learned a few things about the food industry that I was not aware of. This was an enjoyable story, that was well researched with great characters and of course a wonderful setting. I recommend it to cozy mystery lovers, especially those who enjoy those with family dynamics that add to the story. The author provided me with a copy of this book to read. The rating, ideas and opinions are my own.
About the Book (From Goodreads): Savvy hairstylist and amateur sleuth Marla Vail enters a charity bake-off contest at a fall festival sponsored by a local farm. While she waits to see if her coconut fudge pie is a winner, Marla joins a scavenger hunt where people playing character roles are the targets. Instead of scoring points with a live person, she finds a dead body planted face-down in the strawberry field. Who would want to cut short the life of food magazine publisher and fellow bake-off contestant Francine Dodger? As she investigates, Marla learns there's no shortage of suspects. A celebrity TV chef, food critic, olive oil importer, food truck owner, pastry chef, and cookbook author may be stirring up more than their next recipe. Can Marla unmask the killer before someone else gets trimmed from life?
Recipes Included!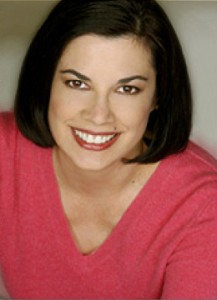 About the Author: Nancy J. Cohen writes the Bad Hair Day Mysteries featuring South Florida hairstylist Marla Vail. Titles in this series have made the IMBA bestseller list, been selected by Suspense Magazine as best cozy mystery, won a Readers' Favorite Gold Medal, and earned third place in the Arizona Literary Awards. Nancy has also written the instructional guide, "Writing the Cozy Mystery."
Her imaginative romances have proven popular with fans as well. Her books in this genre have won the HOLT Medallion Award and Best Book in Romantic Scifi/Fantasy at The Romance Reviews.
A featured speaker at libraries, conferences, and community events, Nancy is listed in Contemporary Authors, Poets & Writers, and Who's Who in U.S. Writers, Editors, & Poets. She's served as past president of Mystery Writers of America Florida Chapter and as past president of Florida Romance Writers. When not busy writing, she enjoys fine dining, cruising, visiting Disney World, and shopping.