5 Stars
My Review: In this outing of the Amish Candy Shop Mysteries, we find Bailey adjusting to life in Harvest, Ohio. She is staying with her grandmother and running the Amish Candy shop, Swissmen Sweets. Her grandfather had been accepted as a competitor in the Amish Confectionary Contest, so with his untimely death, Bailey finds herself taking his place even though she is not Amish. She must make all her candy in the Amish tradition in the contest, but this is not enough for some of the other competitors. The first day of the competition finds her dealing with a host of ill feelings and with finding a dead body in the church. Of course she is a suspect as the victim is one of the people she recently had words with. While competing, she is trying to gather clues as to the murderer and who would have a motive, helping some of the other competitors, worrying about her cousin who is having difficulty with the Deacon in her Amish Section and fighting off her fledgling feelings for Aiden, the local police officer. It seems like a lot for one book, but Amanda Flower does an amazing job with the plot, developing the story nicely.
I really like Bailey. She is not Amish, but has great respect for the Amish people and their traditions. She is kind and caring to everyone. She is a smart cookie, but unfortunately still gets herself into some sticky situations while investigating. Aiden is a real sweetheart. He is also very respectful of the Amish people and their ways, unlike the police chief. He is playing it cool and moving slowly with Bailey, but you can definitely see his feelings for her developing. Bailey's grandmother is a wonderful influence on her, but is very accepting of her personality and decisions. The other recurring characters continue to add much to the story and their character development is well done. The friendly polka dot, pot bellied pig, Jethro, disappears at the beginning of the story, but makes a huge impact when he is finally located near the end. I had no idea about the ending of this book. Lots of twists and surprises that kept me reading late into the night. A fun cozy that I really enjoyed. I am looking forward to the next installment in this series. The publisher generously provided me with a copy of this book via Netgalley.
Synopsis: Too many sweets spoil the murder . . .
Harvest, Ohio, is a long way from New York City, where Bailey King left a coveted job as a head chocolatier to take over Swissmen Sweets, her Amish grandparents' candy shop. Now, while caring for her recently widowed grandmother, she plans to honor her grandfather's memory by entering the annual Amish Confectionery Competition. But between lavender blueberry fudge and chocolate cherry ganache truffles, Bailey may have bitten off more than she can chew when the search for a missing pot-bellied pig turns up a body suffering from sugar overload—the fatal kind . . .
A candy maker from a neighboring town who wanted Englischer Bailey disqualified for being an outsider, Josephine Weaver died from an allergy to an essential licorice ingredient. The suspects include: Josephine's niece, a young woman going through her rumspringa, or running around time, and Bailey herself. Now it falls to Bailey, who's sweet on the local sheriff's deputy, to clear their names and entice a killer with a cast-iron stomach for cold-blooded murder . . .
Recipe Included!
Published February 27th 2018 by Kensington Publishing Corporation
Paperback, 324 pages
Kindle Edition, 353 pages
Audio CD and Download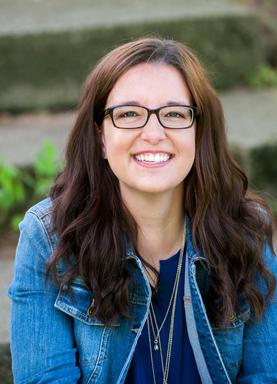 About the Author: