I was tagged by Perfectly Tolerable.  Please check out her blog. I am not a person who does a lot of tags. In fact, I have saved lots of ones I have been tagged in, so thought I would try to do some of them. Here goes:
Rules:
Friends don't lie.
You must answer all the questions
You must tag 4 people
1. What book has been on your shelf the longest?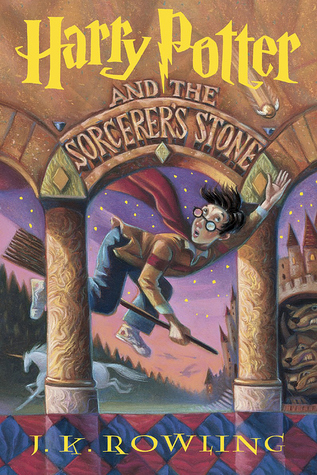 Well, I have my shelf on Goodreads, but also many that I have on my physical bookshelf at home. I an not sure which one I have had the longest but I am going to guess it is Harry Potter.
I have the whole set and have seen all the movies, but this is the only one I have read.
2. What is your current read, your last read, and the book you'll read next?
Last Read: Forever at Conwenna Cove by Darcie Boleyn
Current Read: Watching Glass Shatterby James J. Cudney
Next Read: After Anna byLisa Scottoline
3. What book did everyone like but you hated?
I don't think there was one. There might have been one that I didn't like as much as others, but not hated.
4. What book do you keep telling yourself you'll read, but you probably wont?
I think it would be Pride and Prejudice byJane Austen
5. What book are you saving for your retirement?
Being as I am already retired, I am not saving anything.
6. Last page: Read it first or wait till the end?
I never read the last page first, but I sometimes peak when I am partway into the book.
7. Acknowledgement: waste of paper and ink, or interesting aside?
I depends. Sometimes I read them and like them, other times, they are a bore.
8. Which book character would you switch places with?
Hmmm, this is a tough question. I am not sure. I don't think I would want to go back in time because the lives of women were tougher. I do like D. D. Warren from Lisa Gardner's series. She is tough, smart and has a family so I think maybe her.
9. Do you have a book that reminds you of something specific in your life? (Place, time, person?)
I have a favourite children's book that I read to my kids and they now read to my grandkids. It makes me cry sometimes, but I still love it.
Love You Forever  by Robert Munsch
10. Name a book that you acquired in an interesting way.
I have not really received anything in an interesting way. I did win some books in Goodreads Giveaways and one that a publisher reached out and sent to me without my request. I guess that might be the only one. I haven't actually read it yet, but hope to some day.
Mrs. Sinclair's Suitcase by byLouise Walters
11. Have you ever given a book away for a special reason to a special person?
Whenever I am invited to a baby shower or someone I know has a baby, I give them a copy of Love You Forever  by Robert Munsch  (See #9)
12. Which book has been with you most the places?
There would not be one except for my Bible.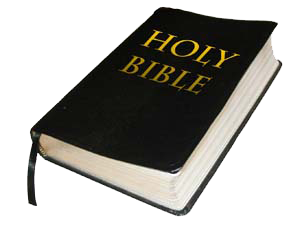 13. Any "required reading" that you hated in high school that wasn't so bad two years later?
I loved most of the books I had to read in highschool, as I have always been an avid reader. I will say some of the Shakespeare I read was not the most enjoyable due to the old English but that would be my only complaint.
14. Used or brand new?
Doesn't matter to me. I buy a lot of books at used book sales, yard sales etc. I also love the feel and crackle of a new book.
15. Have you ever read a Dan Brown book?
Yes I have. I read Angels & Demons (Robert Langdon, #1) byDan Brown and The Da Vinci Code (Robert Langdon, #2)  . I enjoyed them both, not sure why I have not read others.
16. Have you ever seen a movie that you liked more than the book?
Yes, The Princess Bride byWilliam Goldman
.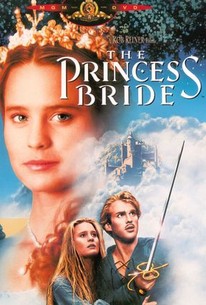 17. Have you ever read a book that made you hungry, cookbooks included?
There have been so many. I read a lot of cozies and so many of them have food involved. I could list over 20 if I started.
18. Who is a person who's book advice you'll always take?
I don't really have a person I always take advice from. I have several bloggers that have similar tastes to me so I often trust their reviews and suggestions. One of my sisters also reads a lot and I will take recommendations from her.
19. Is there a book outside of your comfort zone that you ended up loving?
I am not a big fantasy, fairytale or folkore book but I am so glad that I tried The Bear and the Nightingale (Winternight Trilogy #1) by Katherine Arden. I read the second one and am looking forward to reading the last one when it comes out.
So now you have it. If you want to do this tag, please participate whether you are tagged or not. I am supposed to tag 4 people so I will, but do not feel obligated to complete.
Nina at The Cozy Pages
Noriko at Diary of a Bookfiend
Dee at Dee's Rad Reads and Reviews
Holly at Dressed to Read