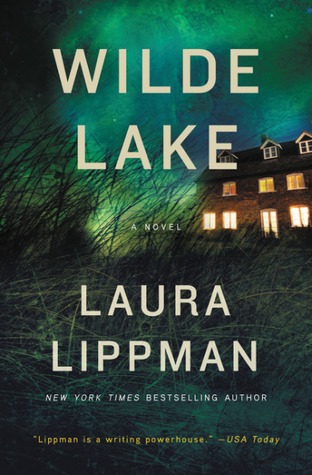 by Laura Lippman
Hardcover, 352 pages
Published May 3rd 2016 by William Morrow
4 Stars
Synopsis: The bestselling author of the acclaimed standalones After I'm Gone, I'd Know You Anywhere, and What the Dead Know, challenges our notions of memory, loyalty, responsibility, and justice in this evocative and psychologically complex story about a long-ago death that still haunts a family.
Luisa "Lu" Brant is the newly elected—and first female—state's attorney of Howard County, Maryland, a job in which her widower father famously served. Fiercely intelligent and ambitious, she sees an opportunity to make her name by trying a mentally disturbed drifter accused of beating a woman to death in her home. It's not the kind of case that makes headlines, but peaceful Howard county doesn't see many homicides.
As Lu prepares for the trial, the case dredges up painful memories, reminding her small but tight-knit family of the night when her brother, AJ, saved his best friend at the cost of another man's life. Only eighteen, AJ was cleared by a grand jury. Now, Lu wonders if the events of 1980 happened as she remembers them. What details might have been withheld from her when she was a child?
The more she learns about the case, the more questions arise. What does it mean to be a man or woman of one's times? Why do we ask our heroes of the past to conform to the present's standards? Is that fair? Is it right? Propelled into the past, she discovers that the legal system, the bedrock of her entire life, does not have all the answers. Lu realizes that even if she could learn the whole truth, she probably wouldn't want to.
My Review: This is the first Laura Lippman book I have read and I reallly enjoyed it. It is hard to describe what genre this book belongs to. There is a crime/legal story line but there is also a huge dramatic aspect with family and small town relationships being a huge part of the story.
The Brant family have moved to the small designed community of Columbia in Howard County Maryland. The kids go to Wilde Lake high school and it is a close knit community. Lu Brant has married and moved away, but came back home when her husband died. She ran for and was elected State's Attorney for the county. While investigating for an upcoming murder trial she begins to uncover information about a murder from 35 years earlier that her brother was involved in. Lu is a tenacious lawyer and investigator and can not let it go. She continues to ask questions and investigate even when it is no longer important for the trial. She is a somewhat unlikable character due to her competitive nature and rather brusque personality, but she does what she feels she needs to to. This story explores family relationships, community relationships involving childhood friends, lies of omission, what people will do to protect one another and the legal system itself. It is told from Lu's point of view in both the past and the present. Even though it kept going back and forth in time, I had no problem following the story. The characters were very well fleshed out. You got to know them and their motivations. I really enjoyed this story and recommend it to anyone who enjoys legal dramas and family relationship stories.