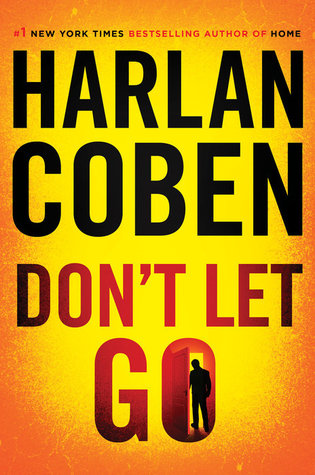 by Harlan Coben
Hardcover, 368 pages
Published September 26th 2017 by Dutton Books
4.5 stars
Synopsis: Suburban New Jersey Detective Napoleon "Nap" Dumas hasn't been the same since senior year of high school, when his twin brother Leo and Leo's girlfriend Diana were found dead on the railroad tracks—and Maura, the girl Nap considered the love of his life, broke up with him and disappeared without explanation. For fifteen years, Nap has been searching, both for Maura and for the real reason behind his brother's death. And now, it looks as though he may finally find what he's been looking for.
When Maura's fingerprints turn up in the rental car of a suspected murderer, Nap embarks on a quest for answers that only leads to more questions—about the woman he loved, about the childhood friends he thought he knew, about the abandoned military base near where he grew up, and mostly about Leo and Diana—whose deaths are darker and far more sinister than Nap ever dared imagine.
My Review: Don't Let Go is a fast-paced story with big secrets and lies that reach back 15 years. Detective Napoleon "Nap" Dumas' life changed when his twin brother and his girlfriend were found dead and mutilated on the train tracks when they were just 18. In his grief, he bonds with Augie, Diana's father and Ellie, her best friend. Not only did he lose his brother, but his girlfriend Maura also disappeared on the same night. When he received a knock on his door saying that Maura's fingerprints were found at the scene of the killing of a cop, he is pulled into a situation that is hard to believe.
Harlan Coben does a great job revealing clues that give enough information to confuse you just a bit more. With government conspiracy thrown in for good measure and deceit along the way, he pulled me into the story so that I did not want to put it down. Harlan Coben takes a hometown legend (read the author's note at the beginning) and uses it to write this creative thriller. Don't Let Go started off with a bang and the ride carried right through to the end. With likable, yet flawed characters, the relationships remind me of the Myron Bolitar series. They depend on one another, forgive each other and often turn a blind eye to what is happening. A great book that any thriller suspense lover will enjoy. The publisher generously provided me with a copy of this book via Edelweiss.